Regular price
$399.99 USD
Regular price
Sale price
$399.99 USD
Unit price
per
Sale
Sold out
Our telescope is best seller on Amazon.

And we are the original factory, we can provide our customer better price.
Using the high power eyepiece, perfect for observing the Moon and planets or bringing distant wildlife in close for detailed views. 

Come with one full size stretchable tripod made of stainless steel.
With a no-tool setup, this telescope is ready for use with minor assembly.
Simply remove the telescope and tripod from the box, attach two pieces, insert the desired eyepiece, and celestial objects begin to come in clear.
Learn More
Share
View full details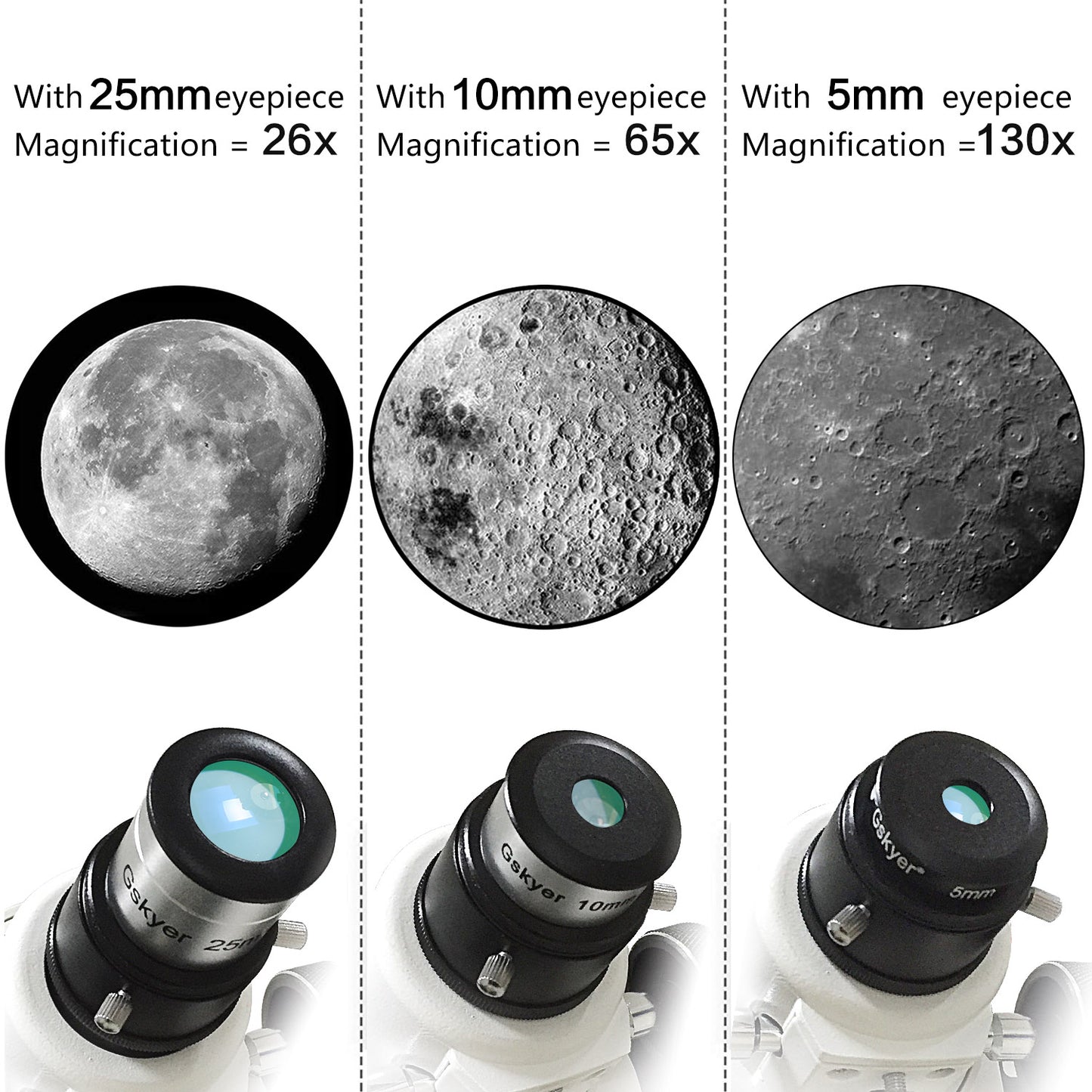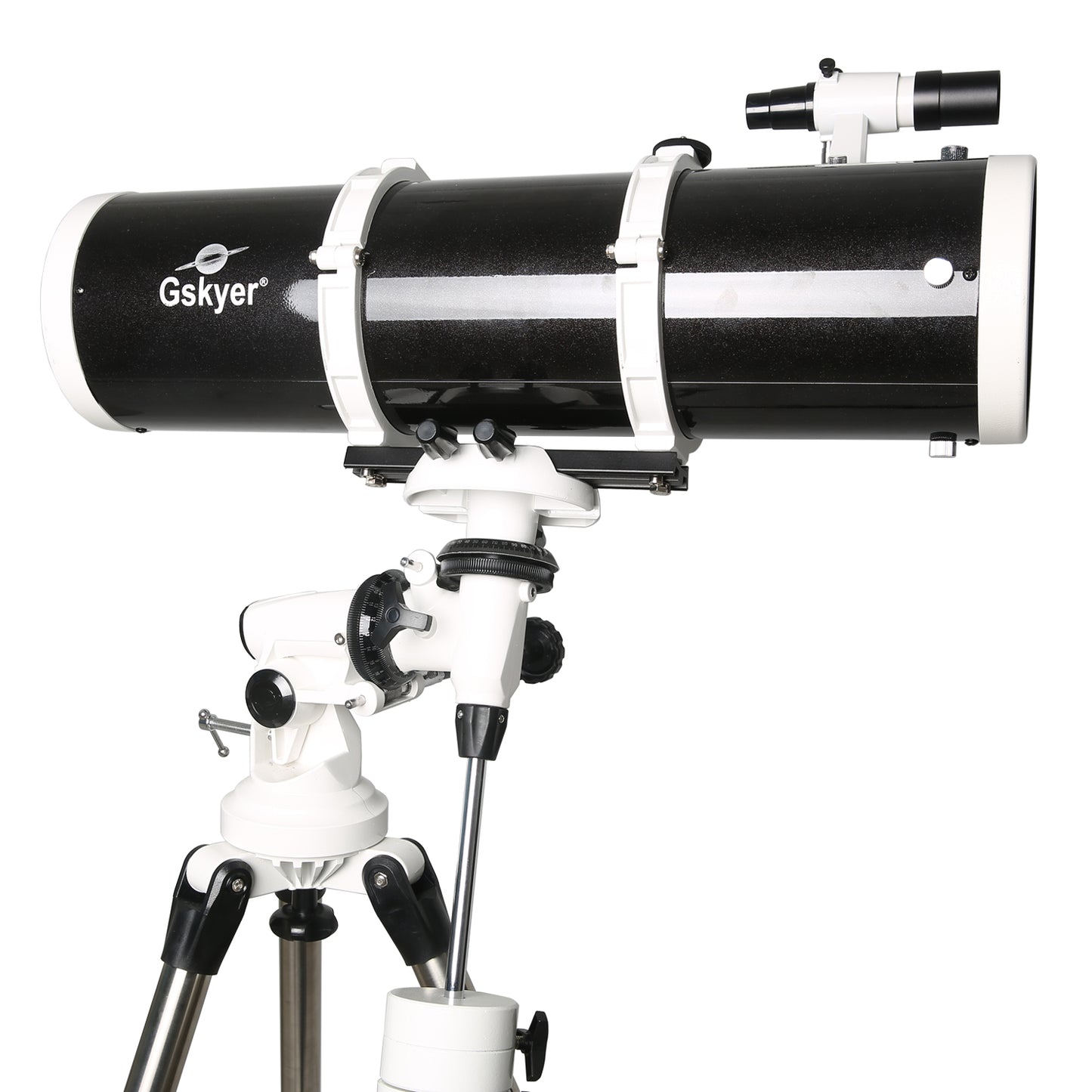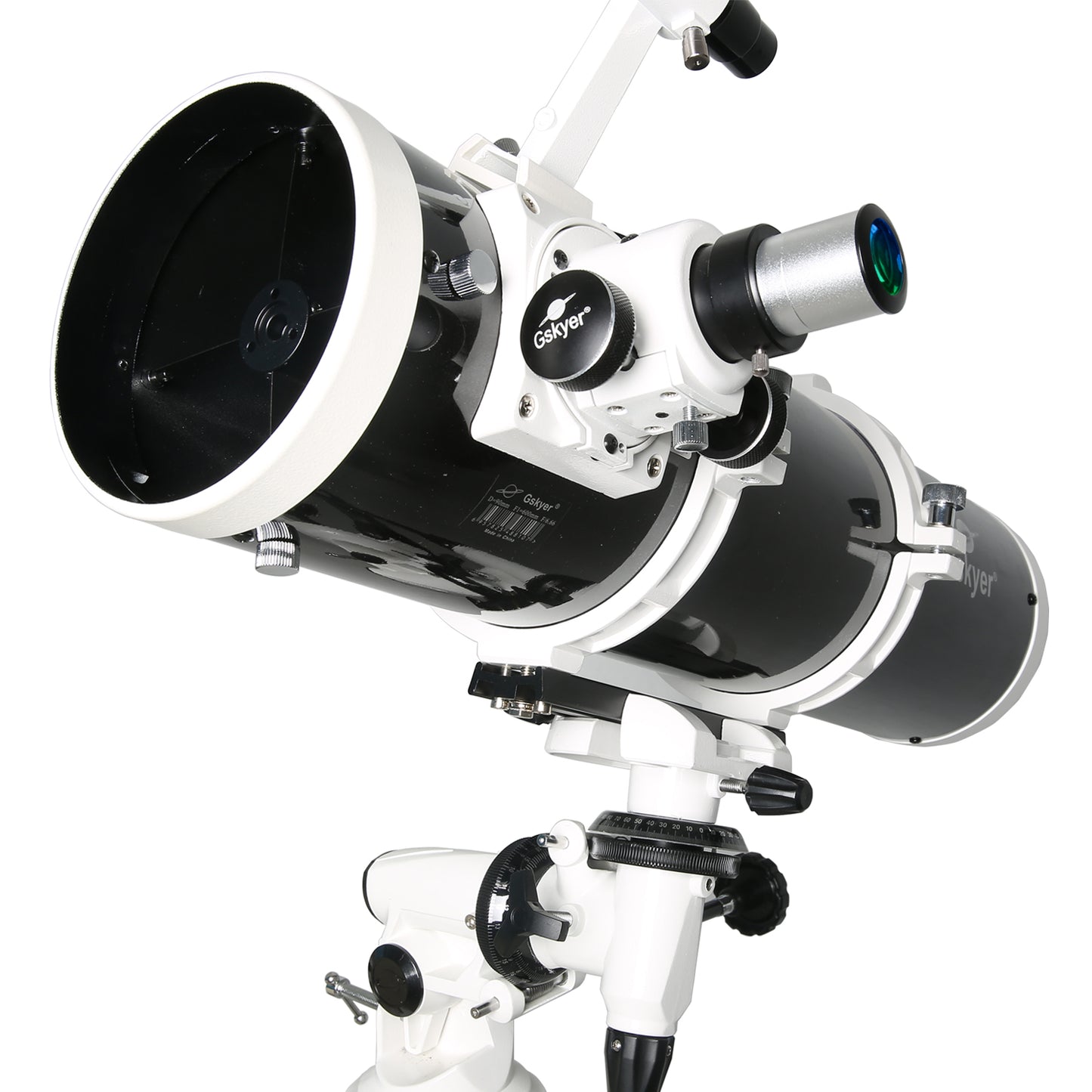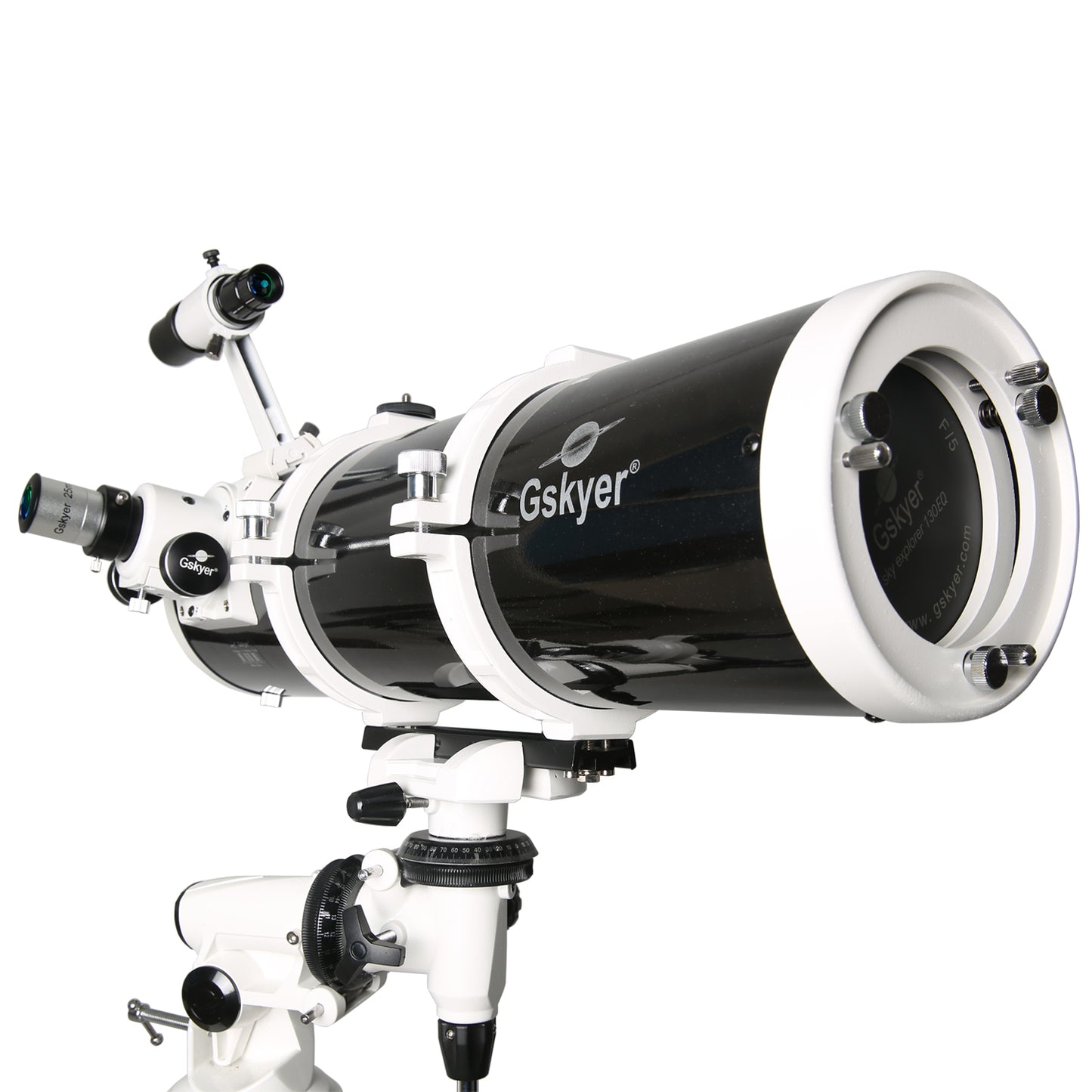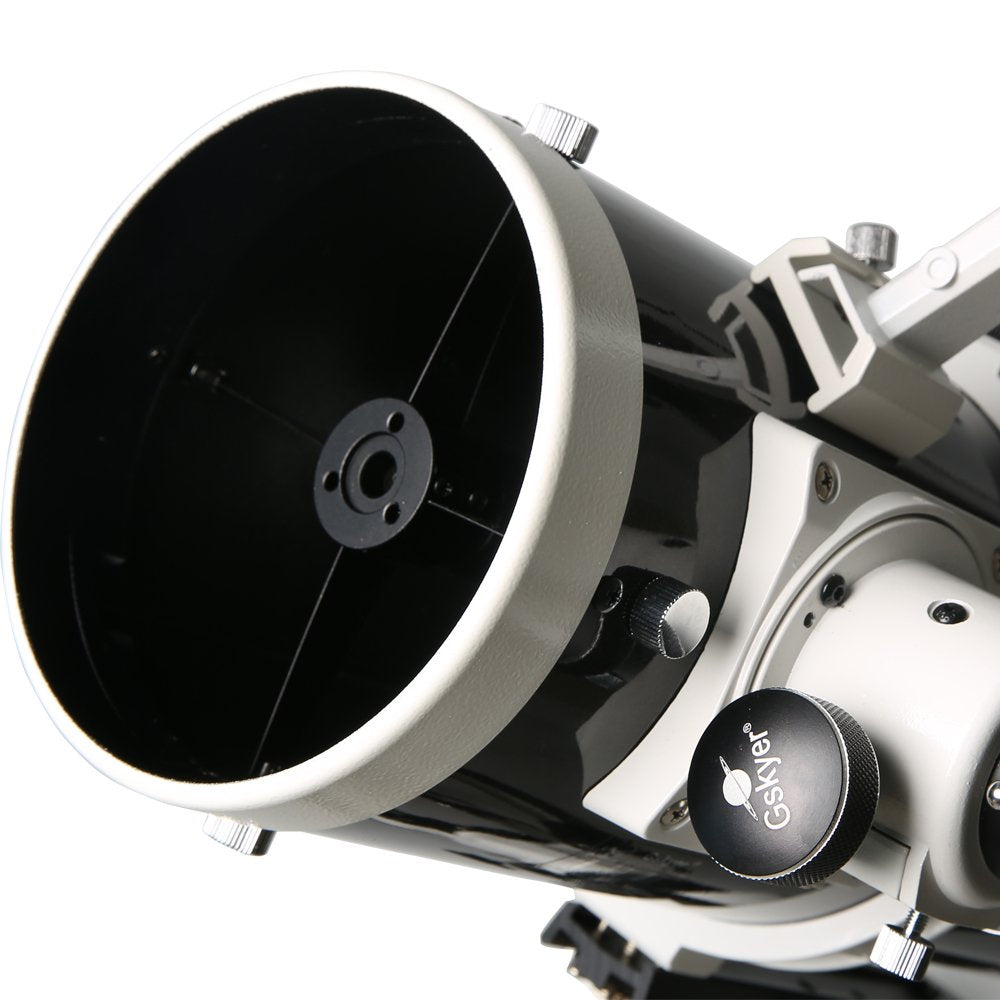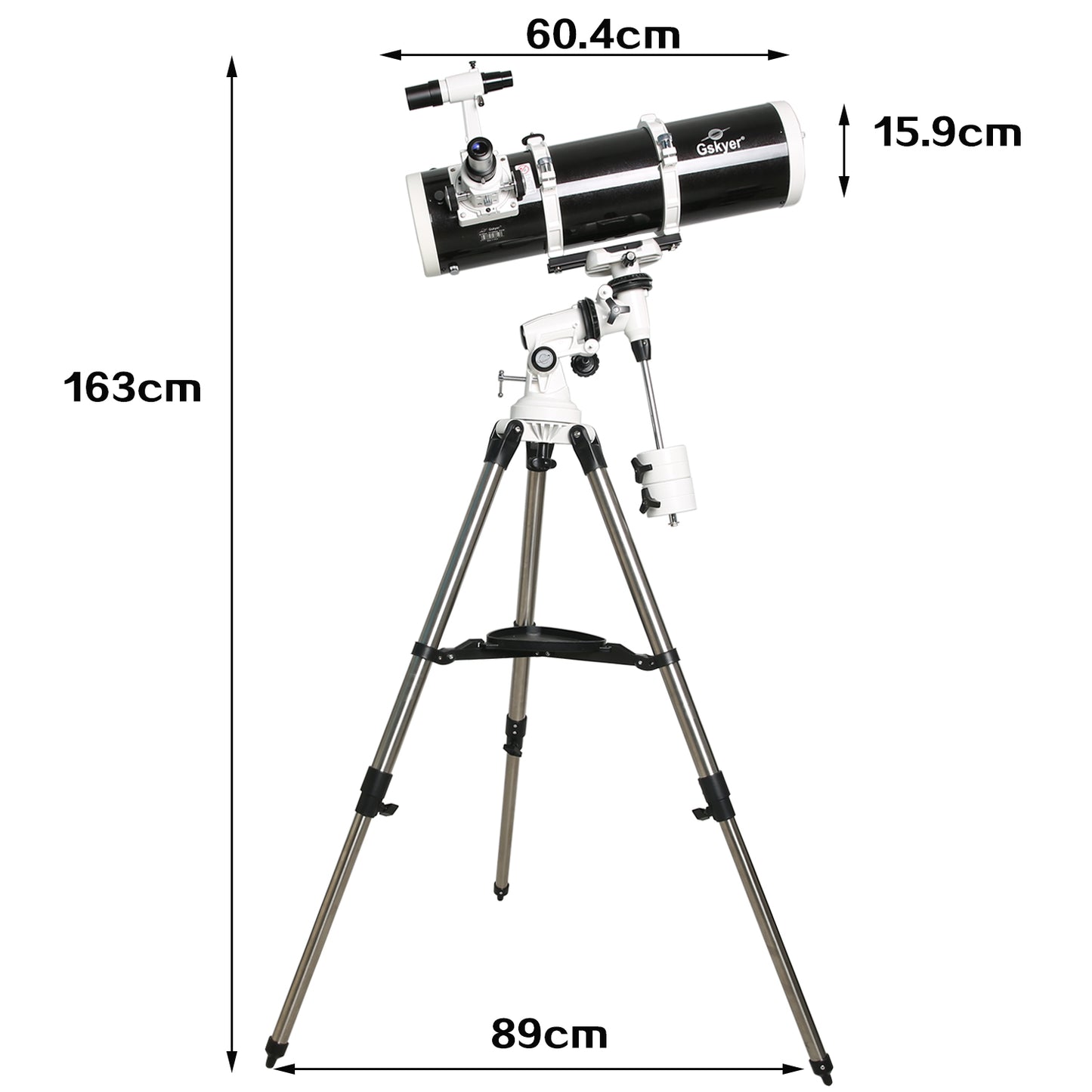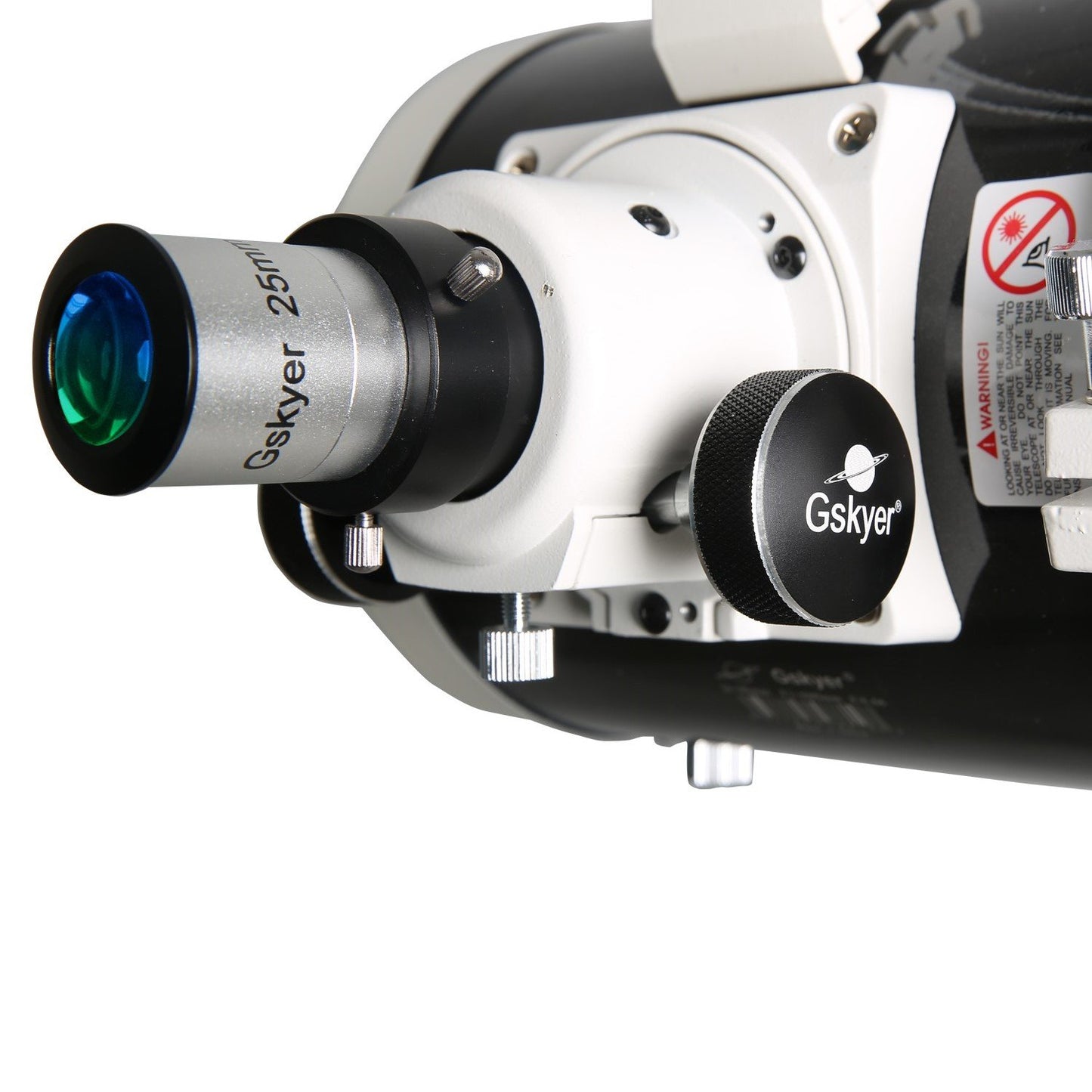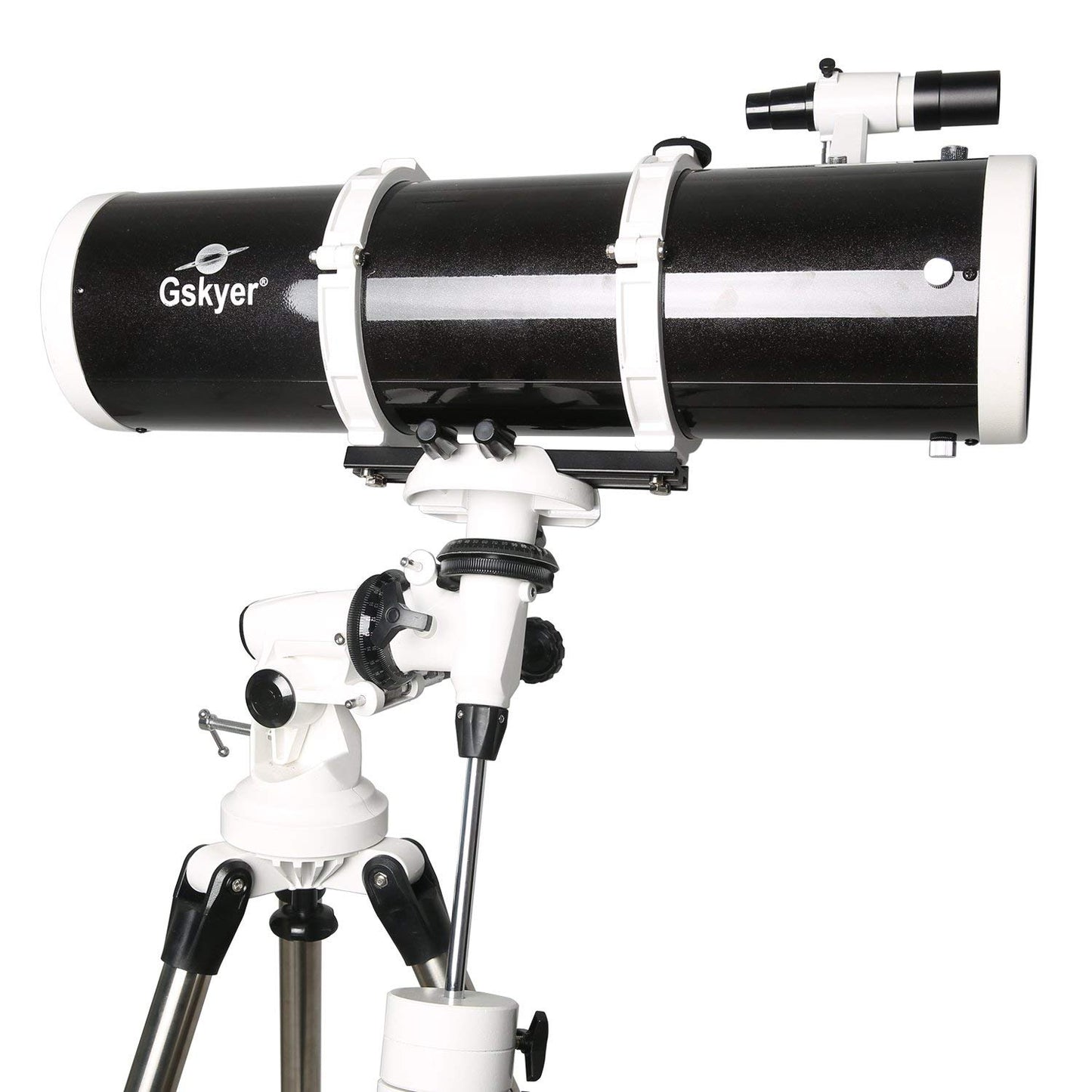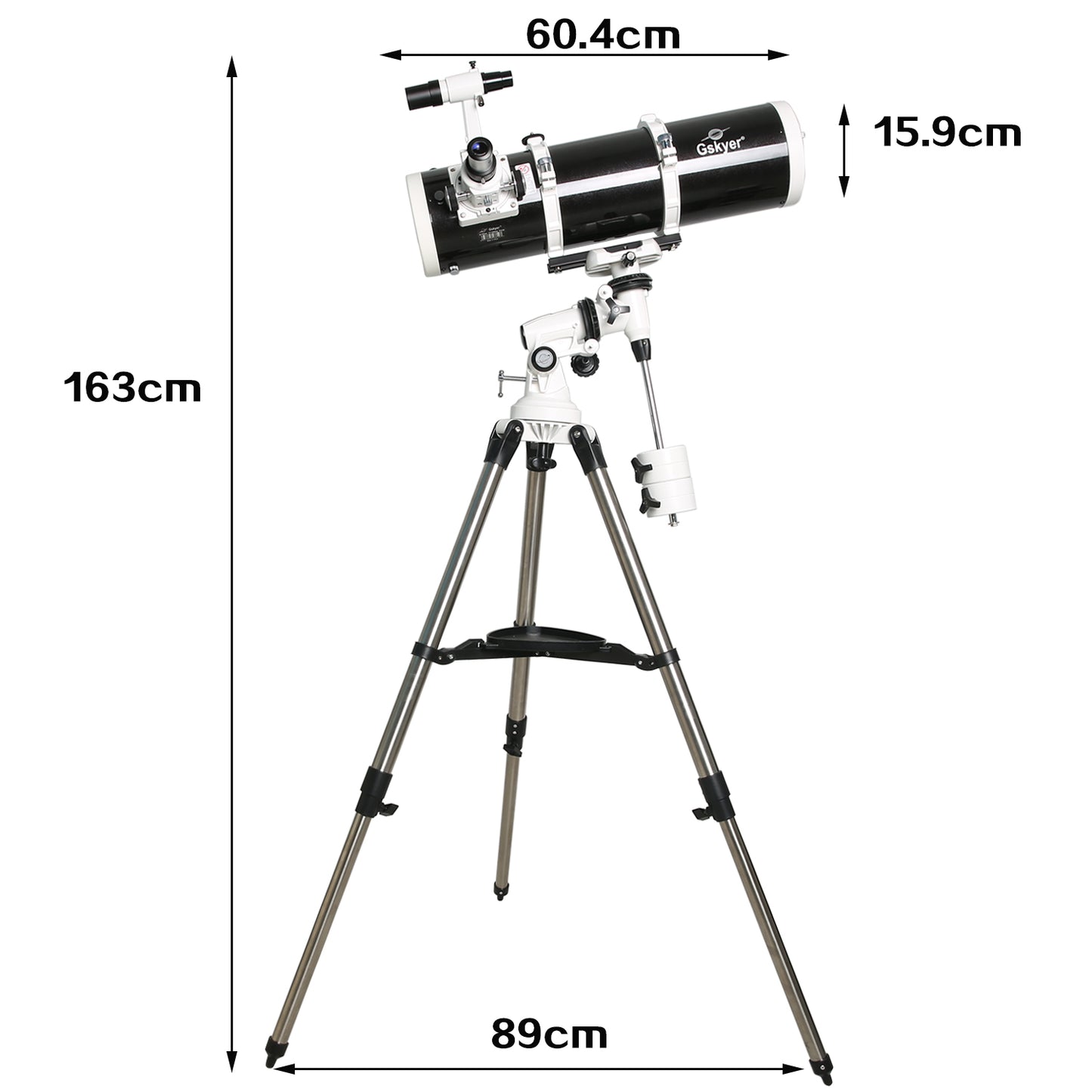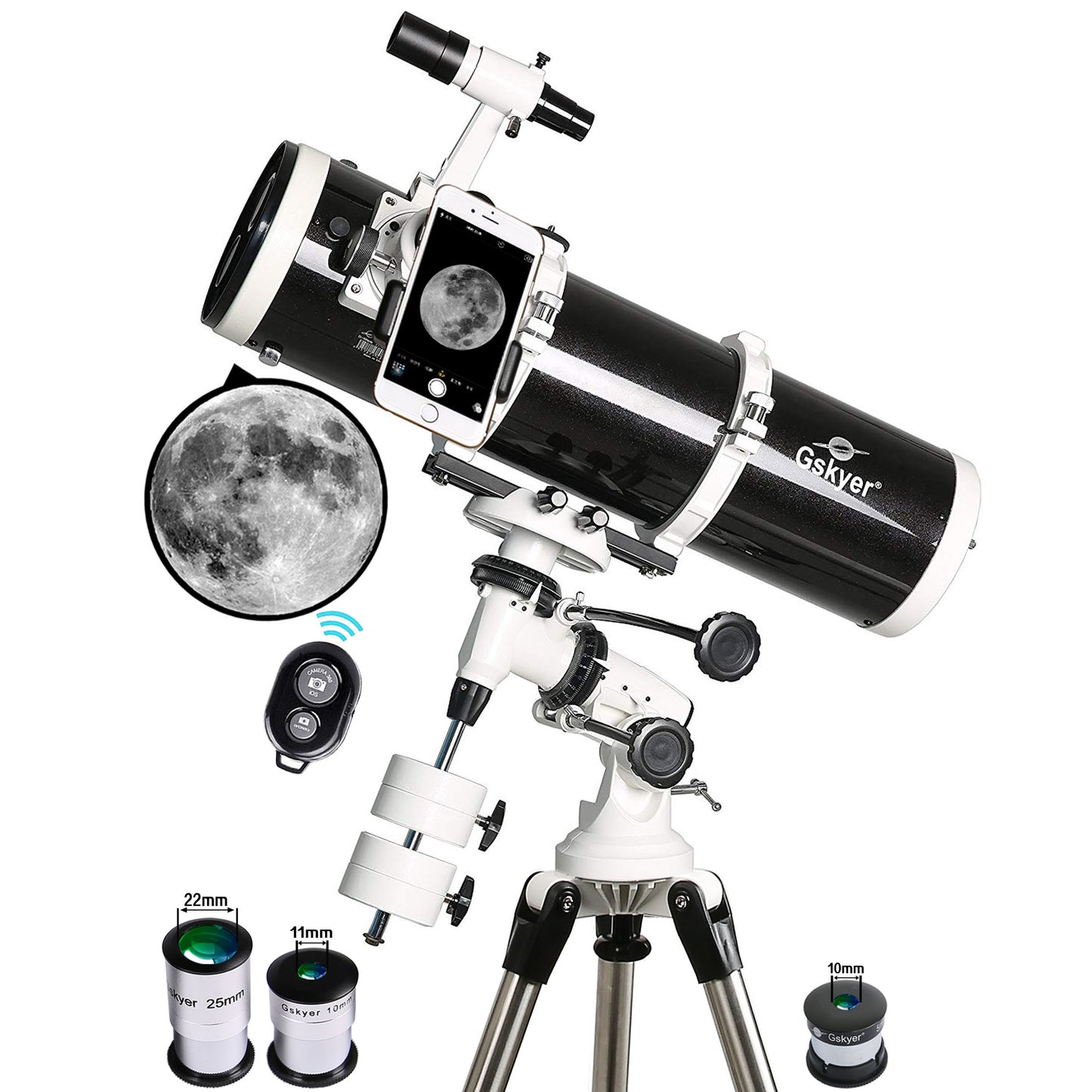 Lo justo
Jamás había tenido un telescopio y por eso no puedo hacer una comparativa referente a otro producto, lo que puedo decir es que me parece un dinero bien i vertido y justo lo que pagué a lo que me mandaron, en cuanto a calidad se siente que esta fabricado en buen material, aunque nosotros siempre vamos a exigir mas por lo que pagamos, el único detalle que si le pongo es que... Es complicado ajustar la mira abierta con los oculares de un inicio, y en realidad no te da una breve explicación ni la página ni el instructivo, busqué y busqué en youtube hasta que pude hacerlo, pero en realidad son escasos los videos que existen en cuanto a esta marca y modelo, fuera de eso me va muy bien y estoy encantado con mi compra, sin duda lo recomiendo ampliamente.
Great telescope
Great telescope. very easy to locate objects in the sky thanks to the accurate view finder. The equatorial tracking mount plays a big role in tracking celestial objects as they move across the sky. I used this telescope to view Jupiter, Saturn, and the moon. I got crisp and clear images. Very pleased with the detailed views.
The telescope is not commercially marked with a center dot on its primary mirror. It will need to be manually installed for accurate collimation, especially if you plan to use a laser collimator.
Highly recommend this telescope.
(I took thease pictures with the included smart phone adapter. I used my low budget android phone. I used the included medium power eyepiece.)
So easy to find objects in the sky
I was never even a mid level novice astronomer, but I did enjoy using my Dad's old telescope growing up. I bought this telescope because I was going to a Dark Skies spot (Cherry Springs, PA, which was incredible). Two things...first, once I got it setup (a little tricky but just go find a video on YouTube for this) and pointed it in the night sky, literally anywhere, I couldn't stop giggling because everywhere I looked was beautiful. Second, my issue with my Dad's was always how hard it was to find something and then track it over time. With this telescope, that was not an issue. I love using it. I hope you will too!
Awesome customer service
I had a problem with a piece missing - they replaced the missing piece promptly. Awesome Service. and great product
Great Quality
This was a gift for my star gazing brother. This took the place of a smaller telescope and has proved to be a winner. Great optics and weight makes this telescope the ideal scope to transport to your favorite observation site. Highly recommend.
Collapsible content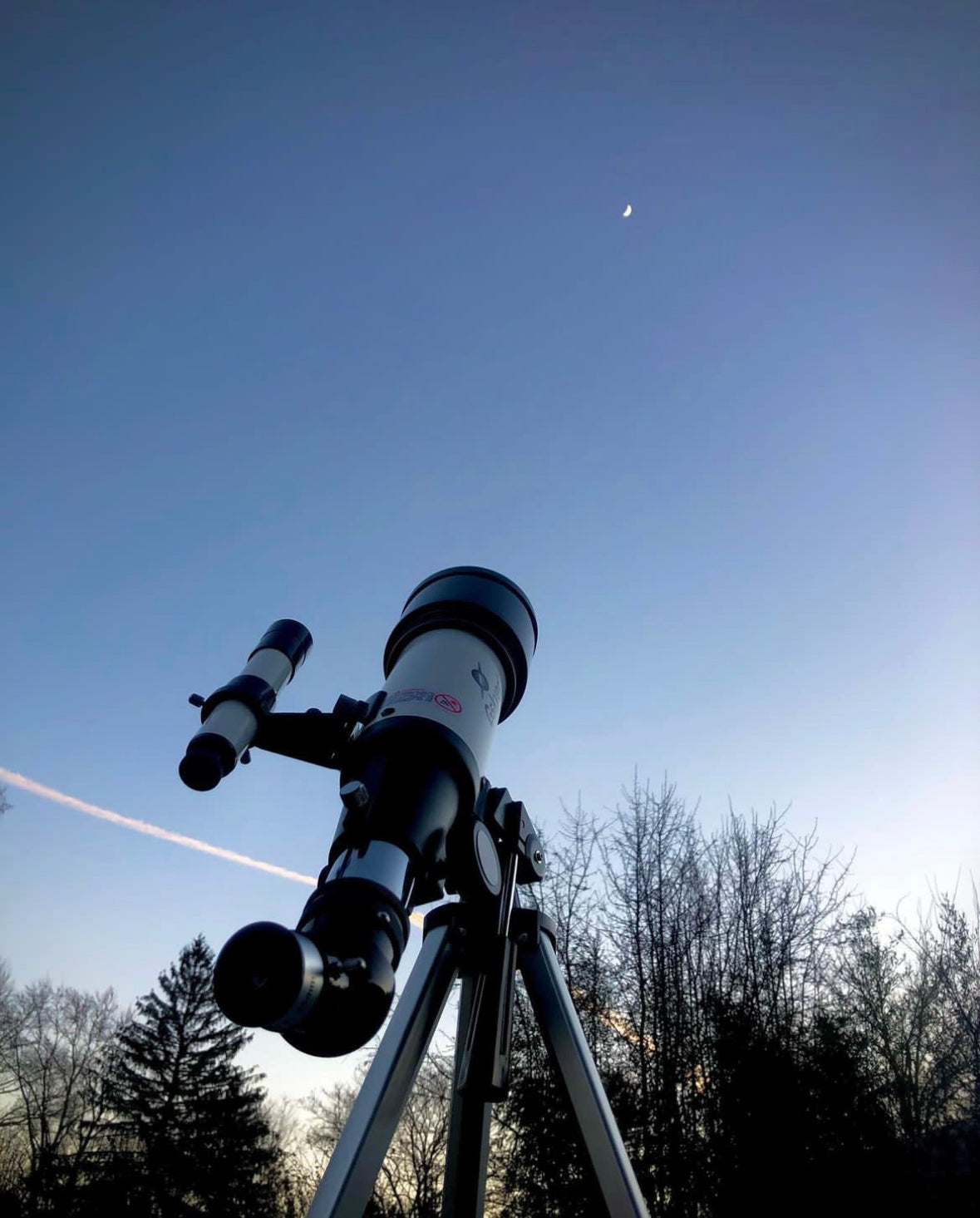 SPECIFICATION

Type: Reflector
Objective Lens: 130mm(5.1")
Focal Length: 650mm(f/5)
Mount: EQ Advanced Equatorial Mount
Eyepiece: 25mm(40X), 10mm(100X), 5mm(200X)
Barlow lens: 3X
Max Magnification: 307X
Finderscope: Red dot finder
Tripod: Adjustable Stainless Steel Tripod
ABOUT ITEM

【Reflector Telescope】 This 5.1 inch aperture reflector telescope gathers an ample amount of light for great views of the planets and Moon, as well as brighter galaxies, nebulas, and star clusters.
【High Quality Optics】 Short 24 inch long optical tube design and fast f/5 focal ratio. All-glass optical components with high transmission coatings for enhanced image brightness and clarity and stars.
【Wireless Remote Control】 There is no need to download app, the remote can be paired with your device via Bluetooth, compatible with iPhone or Android device. With the bluetooth camera remote, you can take pictures or videos and share them with your family and friends in real time.
【Complete parts】 Come with 3 eyepiece, a 3X Barlow lens, a finderscope, an adjustable tripod, a smartphone adapter, a bluetooth camera remote and so on, contains the accessories you need it allows for any viewing position and on-the-go stargazing.
WARM TIPS

●If it shows a blurred picture, please adjust focus using focus wheel.

●When observing an outdoor target with an astronomical telescope indoors, do not close the window to avoid the deformation of the image caused by the reflection of the window glass.

●Use a telescope outdoors, please wait for the temperature of the product is the same as the outdoor temperature, the performance will be better.

●Avoid accidentally taking the telescope into a larger temperature difference environment because the moisture in the air will condense on the objective.

●NEVER aim your telescope at the sun or even close to the sun!
SHIPPING

Delivery time: 1-3 days in the US

Return policy: Eligible for Return, Refund or Replacement within 30 days of receipt